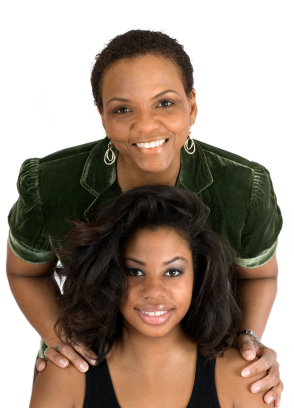 Let us help you through the process of knowing how to navigate throughout this website. Here are some Q & A that may help you in this process.
Q: What is BPW.com?
A: We use this abbreviation in the website many times. It means Black Professional Women.com
Q: How can I become a member?
A: You will notice after the intro the a enter button shows. It is not activated until the song is over. Once you click on the enter button the website will open however; you are not a member. You must read and accept the terms on the membership page for the Black Professional Women services can be activated.
Once you submit your membership form along with your membership fee the access to the BPW.com website will be activated within 48hrs.
Q: How much is it to be a member?
A: Membership fee is $25 yearly
Q: How can I become a consultant?
A: First become a member, then apply in the Company Information section on the website.
Q: Is there a fee for being a Consultant?
A: Yes the fee is $50 yearly. Since you have already paid $25 for membership, a $25 dollar is required to complete the balance. All fees are for designing the your website and hosting. There is a fee or $7 per page if you want extra pages added to your site.
Q: Is there an age requirement.
A: Yes the youngest age requirement is 18.
Q: Are men allowed to join.
A: No, this site is geared toward to helping women help other women through business and networking. I see it as a business sorority, a place where women have their own space.
Q: Do I need a to own a business to join?
A: No; the site is designed to help you get started with your business.
Q: If I have a business oriented website, why do I need to join?
A: There are several reasons to join. Advertisement, Bloging, SEO, attract more serious clients, drive more traffic to your own site.
Q: Can I discontinue my membership?
A: You can discontinue your membership at any time. However; the membership fee is non refundable because service have already been rendered setting up your account.
Q: How can I receive a Website?
A: There are two ways to get a website on BPW.com.
1.) You must become a Black Professional Women.com member. Consultants and Moderators automatically reveive a website.

2.) You can receive web hosting and a free domain provided by Black Professional Women.com creators Alpha Illustrations which offers website building tools and unlimited emails. They also will build your website for 85% off it's basic package regular price.
Q: Do I pay BPW.com a part of my earnings for selling products, or for my consultant fee?
A: No; All monies you make are yours to keep.
Q: Can more than one person join under the name of my account?
A: No, each member is given their own web space. You can share that space with anyone you like but you are responsible for your own account which means if that person miss use ( advertising for themselves or another party other than your business ) your account or the rules of BPW.com...your account will be deleted. You are to make sure that your members are aware of the rules and guidelines stated on the membership page. ( Moderators and Consultants can only add members ).