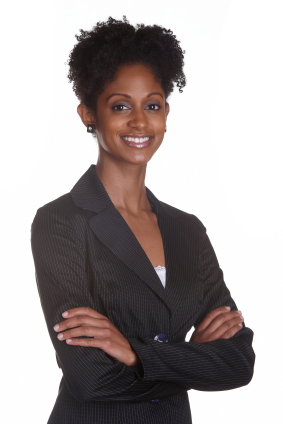 Welcome to Black Professional Women.com. Prepare yourself for the most exciting experience in the business world. This site is dedicated to black women who are seeking to become business professionals.

We will provide you with advertisement where you will be able to post your ads throughout the website. An advertising page will give you more details on how you can advertise your business.

Our blogging feature will allow you to post your thoughts and share vital information with each other. We hope that you will use this feature as a means for working together and helping the Black Professional Women (BPW) Community to grow.

Speaking of community, our moderator asks that you take advantage of the community website. There you are able to again network and build your own website from the templates provided. See the community page for more details.

We will provide you with several consultants who are experts in their field. They will be able to chat with you one on one with our live chat feature or via whatever means that makes you comfortable. Our consultants will help you get your business started or provide assistance on how to manage your current business.

You will be allowed to post your event on the event calendar with the approval of the moderator. It is likely that the moderators will post your event themselves.

To become a member of BPW is not free; a $25 lifetime membership fee is required. Click the membership button to the left for more details.

We understand that without God this website could not be possible. Women who love God are welcomed but women who are seeking and have not encountered His full anointing are welcomed also. This is an opportunity for bonding and healing. Black women have paid a severe price with all races and genders. It is time to move forward to accomplish what you as women have dreamed.

This blog will help you share and not judge, to exhort and not tear down, to give and not be envious of what's given. Our webmaster offers affordable services and is available to design a website or redo your current website. Click on the webmaster button for more information.

Quality networking websites are not free. If you choose not to become a member, donations are welcomed. We accept payments through PayPal only. It does not mean you need a PayPal account. It means that PayPal handles our account, and it is the safest means of processing money transactions on the internet.

Again welcome to Black Professional Women.com "Where Your Dreams Become Reality"