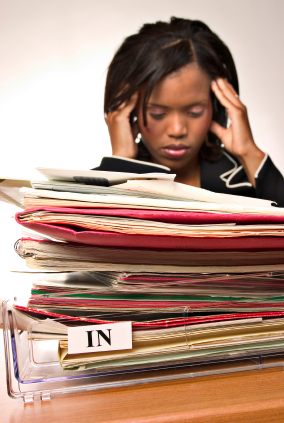 Does this picture look familiar; over worked and underpaid. Sometimes not knowing if you will have a job for the next day. Black Professional Women can help you get rid of the headache and help you achieve your goal.
Join our network and began working your own hours for yourself. The money you make is yours; here you are your own boss. Here you can advertise and provide services for your own clients. You can even become a Consultant or Moderator for the website and still work your business through the website.
Membership and Rules
While the administrators and moderators of BPW.com will attempt to remove or edit any generally objectionable material as quickly as possible, it is impossible to review every message. Therefore you acknowledge that all posts made to these websites and blogs express the views and opinions of the author and not the administrators, moderators or webmaster (except for posts by these people) and hence will not be held liable.
You agree not to post any abusive, obscene, vulgar, slanderous, hateful, threatening, sexually-oriented or any other material that may violate any applicable laws. Doing so may lead to you being immediately and permanently banned (and your service provider being informed). The IP address of all posts is recorded to aid in enforcing these conditions. You agree that the webmaster, administrator and moderators of this website have the right to remove, edit, move or close any topic at any time should they see fit. As a user you agree to any information you have entered above being stored in a database. While this information will not be disclosed to any third party without your consent the webmaster, administrator and moderators cannot be held responsible for any hacking attempt that may lead to the data being compromised.
This website system uses cookies to store information on your local computer. These cookies do not contain any of the information you have entered above; they serve only to improve your viewing pleasure. The e-mail address is used only for confirming your registration details and password (and for sending new passwords should you forget your current one).
By clicking Register below you agree to be bound by these conditions.
To become a member there is a $25.00 membership fee. For Consultants and Moderators a $50.00 membership fee is required. Both fees are good for life time membership. Regular members are allowed to advertise in the blogs provided. Moderators and Consultants are provided with websites etc....More information is provided on the Company Information page.
We select Moderators by their resume and qualifications they have using the Internet. We want our viewers to have the best quality people helping them with their business venture. Consultants are people specializes in their field. They will have direct contact with viewers and will guide them through the process of becoming a successful business person. Moderators and consultants are supplied with their own website and are allowed to charge clients a fee for their services.
Black Professional Women want to create a competitive environment, which in some cases there may be one or more consultant for a particular field. Remember to market your business well and be mindful the goal is to help and develop more Black Professional Women.
I Agree to these terms and am over or exactly 18 years of age. [ Register ]